People love Boerne for the small town atmosphere, Hill Country views, and quaint downtown. However, Boerne also has far more to offer both visitors and residents alike than many realize! Boerne is known for rich heritage, a great location, and an active community, all of which are showcased by local businesses. No need to research, five of the best fun events to attend and businesses to visit in Boerne and the surrounding areas this weekend are described below. Hopefully this list will make planning a perfect Texas Hill Country weekend a little easier!
1. See a Show Starring the Boerne Community Theatre
Come see the thespians of the Boerne Community Theatre as they present "The Crazy Quilt Club". A who-done-it about a sweet little old lady who spends most of her time knitting and solving murders, this play promises to keep the audience's minds racing. Clues drop as fast as corpses and dialogue races along at breakneck speed, keeping the audience in question until the last minute as the surprising death of one of the characters is investigated. Why spend the night on the couch watching old rental movies when you can support local theater AND see something new?!
When: Friday, 8:00pm, Saturday, 8:00pm, Sunday, 2:30 pm
Where: 907 East Blanco Road
2. Catch a Flick at the Library
It's Friday! Instead of waiting out those last few hours of the workweek before the weekend officially hits, take the kiddos to the Fourth Friday Flick at the library! This week Minions will be playing, which is sure to excite your young ones. What could be more enticing than a community family event? A FREE community family event.
When: Friday, 3:15pm
Where: Patrick Heath Public Library, 451 N. Main Street

3. Get Yer Boots Dirty at the 72nd Annual Hill Country District Junior Livestock Show
For over seven decades the Hill Country District Junior Livestock Show Association has been providing a quality show for 4-H and FFA students throughout Kerr and the 30 other counties that make up the Hill Country District. This year, enjoy the fun and excitement as the 72nd annual, and 5th largest, Jr. livestock show in Texas, presents the culmination of many months of hard work for 4-H and FFA livestock exhibitors. Held in the new exhibition hall at the Kerr County Youth Event Center, you can peruse the varieties of livestock and see which one you would award the prize to!
When: Friday and Saturday, 8:00 AM - 6:00 PM
Where: Kerr County Hill Country Youth Event Center, 2108 Sidney Baker (Hwy 16)
Kerrville, TX 78028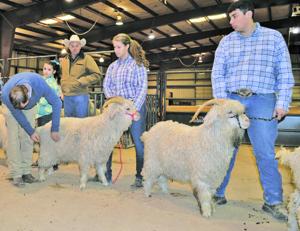 4. Hang out at Guenther's Biergarten Grill for Some Live Music
A place of eclectic style, this comfort food restaurant (no pun intended) serves up a delicious blend of Southern delicacies and German staples. Family owned, the atmosphere is joyful and loving for everyone who attends. Tonight, aside from enjoying the architecture of the building that was made of salvaged lumber and metal by the owners, experience live musical accompaniment as you relish the food. Whether you are eating Catfish Ponchatrain or Jaegerschnitzel, the experience is sure to be a treat.
When: Friday, 7-9 pm
Where: 731 TX-27, Comfort
5. Drive on Down the Road to Luckenbach's 9th Annual Blues Festival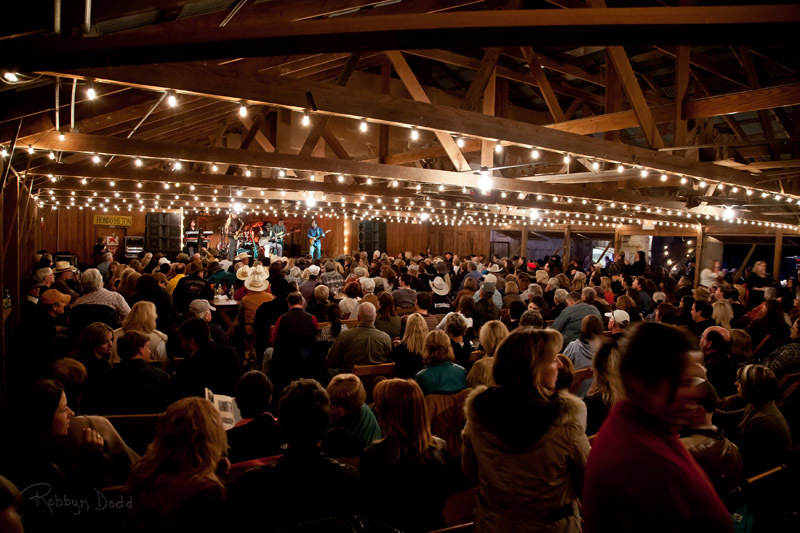 A town that is known all over Texas for its musical endeavors, this place, population 3, is hosting the 9th annual Blues Festival this weekend. This all ages event presents a full day of blues and features performances by Trent Turner, The Blues Posse, Bill Reid, MoJo Assassins, DieDra Hurdle, Harlis Sweetwater Band, Mac Arnold, and the Ben Beckendorf Band. Texas country singer headliner Ray Wylie Hubbard will be kicking up dust singing some of his newer tunes and throwing it back with some of his classic ones. Dubbed one of Texas' most important blues festivals, this intimate event has sold out in the dance hall but still has grounds only tickets available. Bring a lawn chair and an appreciation for blues and enjoy the day!
When: Saturday, 12:00 pm
Where: 412 Luckenbach Town Loop